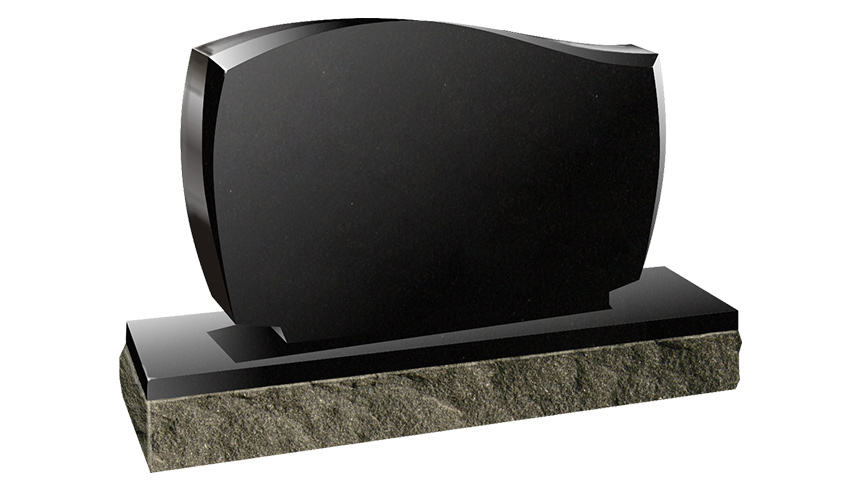 Granite Monument Suppliers and Manufacturers
Whether you are looking for a wholesale granite monuments supplier or need one to honor a loved one's memory, or just stand apart, we are here to cater to all your needs.
At Impex, being a granite monument manufacturer, we understand the emotional value might hold and we deliver superior monuments made of absolute black granite for headstones and other monuments that last long.
We understand the time sensitivity of your orders and deliver the absolute black granite monuments of the highest quality to ensure you have a flawless experience with us.
Being a granite exporter from India, delivering granite to the US, Singapore, Dubai, UK, Italy and Germany, to name a few, we have the expertise to guarantee safe transport of the granite monuments.
Opt granite finish for a lasting memorial, be it for an interior or exterior monument. From its production and shipping time to customs clearance, you can remain stress free, while getting a honed finish, jet black granite monuments of your choice.
Our friendly customer support is always there to help guide you through the entire selection process.
What is a Granite Monument?
A granite monument comes in multiple varieties of colors and textures that can stand the test of time and are used to commemorate a significant individual or milestone.
Usually confused with granite headstones, as a granite monuments manufacturer, we highlight the difference between the two; A Personalized granite monument is larger than a headstone, with designs and inscriptions, meant to be placed in parks, cemeteries, and other memorial locations.
The Characteristics of Granite Monuments:
Resolute strength that prevents breaks even under high pressure.
Resistant to weathering damage because of apparent high density.
A low water absorbance leads to a minimal amount of freeze-thaw damage.
Withstand heavy pressure because of high compressive strength.
Withstands damage from bolts, anchors, and other fixings because of high resilience.
Low porosity with granite monuments leads to little to no discoloration or staining.
Impex knows and understands the value of an intact, weatherproof, low-maintenance memorials. For over two decades, being a black granite supplier with the knowledge and experience we possess, to provide the best to you, our clients, we only select granite of the highest caliber from quarries.
As a black granite manufacturer, we only extract black granites from South Indian quarries that are appeasing, thick and shiny, after a thorough quality control process. For any personalizations, we encourage you to reach out to us.
Popular Applications of Black Granite Monuments
Public Monuments:

 Black granites to showcase cultural heritage and commemorate other historically significant events are used in parks, plazas, among other public places.

War Memorials:

 Honoring sacrifices made by military personal with inscriptions or statues using granite because of its durability.

Signage:

 A lot of parks and businesses use granite monuments as signs to display their motto, brand name to other important information.

Granite facades:

It is used for architectural facades as they are not only visually attractive but are immensely withstanding against the elements.

Fountains and other landscaping:

The public landscapes that need to be long-lasting and durable make absolute black granite monuments a superb choice.
Design Pattern of Black Granite Monuments
Choosing a black granite headstones or monuments based on their design pattern can help. The patterns show the granite's chemical and mineral composition, their resistance to staining and much more.
Quartz and feldspar minerals create mottled design patterns which are considered the strongest granite and highly resistant to staining. The design patterns also have a visual appeal to them.
Technical Performance of Black Granite Monuments
Keeping in mind the granite monument is for a memorial, considering its long-lastingness is of great importance. No matter which part of the globe, be it the US, UK, Italy, Germany, Dubai or Singapore, granites can withstand varying temperatures, even extreme cold and come out as a winner even with the test of time.
We check the granite monuments for the following properties and only select them from the quarries after they pass the test satisfactorily.
Scrape Resistance:

 Abrasions can affect the durability, ease of maintenance and the capability to withstand wear and tear. For you to get the best, we pay a great deal of attention to check the material loss in abrasion tests, and only select the granite with high abrasion resistance.

Absorption Quotient:

 The absorption resistance of a granite largely affects its integrity. Higher absorption resistance shows a lower porosity and absorption quotient, which elongates the timeless appeal of the granite monuments.

Sensitivity to Acids:

 Granites that are sensitive to acids result in discoloration and surface texture change. To ensure you get the best acid resistant granite monuments, we go through a thorough quality control process and only select the best.
Finishes of Black Granite Monuments
With the comprehensive strength, low porosity and stress-resistant granites for monuments, one can achieve multiple finishes. Depending on your requirement, you can choose to get a variety of styles and designs.
Polished Finish:

 The most commonly picked finish for black granite monuments, you get a highly glossy and reflective surface, that enhances the natural look of the black granite and the monument or granite headstones created.

Honed Finish:

 When you like matt, more natural look in your granite stones, then honed finish is what best suits your granite monuments. It gives a more satin-like appearance and a slightly less polished look than the polished look and provides a subdued appearance to the monuments.

Flamed Finish:

 If you need a slip-resistant surface, then opting for a flamed-finish serves your purpose. Its surface appears rough and highly textured and highly suitable for outdoor applications

Bush Hammered Finish:

 Need an antique look for your granite monuments? Choose the bush hammered finish, which is got using a hammer with a bush-like head to create a uniform, textured surface leading to more traditional and picturesque designs.

Sandblasted Finish:

 Get contemporary designs for your granite monuments by using granites treated with blasting abrasive materials, be it sand or any other materials, to get a rough and light textured surface.

Lapatora finish:

 Using stones as the abrasive material, you achieve this exquisite finish that results in a non-slippery, granular finish. Gives more of a worn-out and less reflective appearance.
Why is Impex's Black Granite A favored Choice Worldwide for Granite Monuments?
When looking for granites for monuments, as a granite monuments manufacturer, we only provide granites that posses the following features:
Higher resilience and exceptional endurance.
Temperature-resistant granites.
Exceptionally unique design patterns from South Indian quarries.
Surface resistant to microorganism growth.
Cost-effective installation and glandular visual appeal.
Multiple options for colours and shades.
Get competitive quotes for granite monuments of all sizes and finishes for creating a great memorial now. Have queries, we are happy to help.